Kennedy Center Debut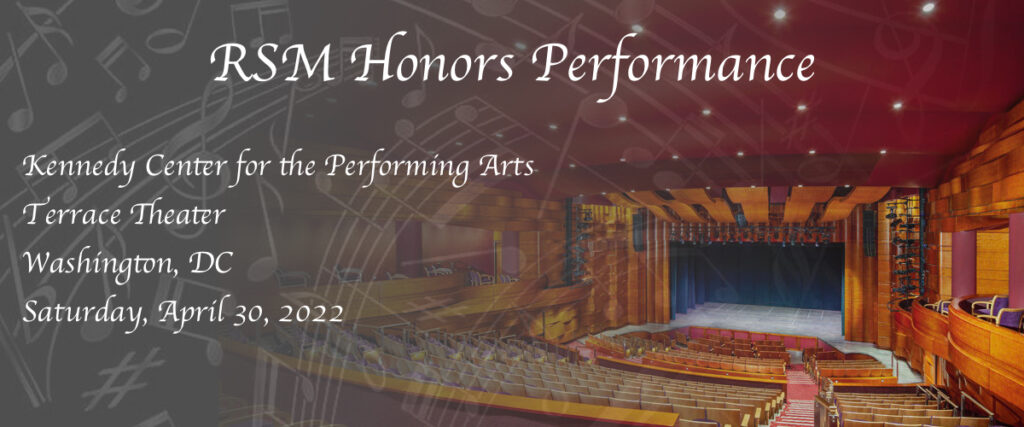 Roberson School of Music will make its Kennedy Center debut in an Honors Performance April 30, 2022. Interested performers should adhere to the following guidelines:
Eligibility: All applicants must study privately with a professional instructor on the instrument of audition. Students selected for the Kennedy Center Honors Performance must enroll in private study with a professional instructor until the performance week.
Applicants must audition to participate in the Honors Performance event. Auditions will take place at Roberson School of Music January 15, 2022. Each entrant, solo or ensemble, should be prepared to perform from memory one or more compositions from the advanced standard repertoire of Baroque, Classic, Romantic or Contemporary composers as well as jazz or musical theatre selections. If performing multiple pieces, total time limit must not exceed 5 minutes. Students are required to bring their music to the audition. Only legally obtained copies will be accepted. Photocopies will not be permitted. The decisions of the judges are final.
Fees: Application fee of $15 must be submitted with the application form. Applicants needing a piano accompanist must provide their own accompanist. Applicants have the option of using a RSM accompanist for the audition for a $12.50 fee, which includes one rehearsal.
Honors Performance will take place at The John F. Kennedy Center for the Performing Arts in the Terrace Theatre located at 2700 F Street, NW Washington, DC 20566.
The application form must be submitted by December 11, 2021. Click here to complete the online application.